It's Never Too Late
"It is never too late to be what you could have been or want to be," says Full Spectrum Fitness Owner, and Personal Trainer Mike Shannon. "I will create and manage a personalized fitness and wellness program according to your goals and lifestyle, taking into consideration any doctor's recommendations and limitations." Services are tailored to help you achieve your goals through Personalized Coaching, Nutritional Coaching, and Sports Enhancement.
Our Experienced Staff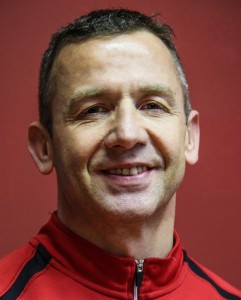 Mike Shannon has 20 plus years' expertise in the fitness industry earning his credentials, winning shows, conducting seminars, and helping nearly 1,000 people with their personal fitness goals. Full Spectrum Fitness is a dream realized in order to help yours come true. Mike's goal is to provide you with his extensive toolbox of fitness equipment and know-how to help you 'get there' as fast as possible, whether general fitness and weight loss, sport-specific training, body building – you name it – he can help. Experience the difference a personal fitness coach can make in your approach to fitness.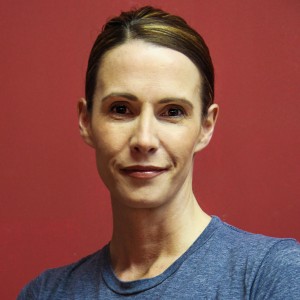 Chandra Custis has been a lifelong fitness and sports enthusiast. She is a graduate of the University of Cincinnati and now resides in Loveland, Ohio. Chandra is certified Spinning Instructor with Rhythm & Ride as well as a certified personal trainer with Full Spectrum Fitness. She looks forward to motivating and inspiring each of her clients to reach their fitness goals while having fun along the way! Over the years, Chandra has participated in many different local events and activities that challenge the mind, body, and spirit.
Chandra is very high-energy and expects max effort out of each of her clients. "There is no room for excuses, only hard work and dedication."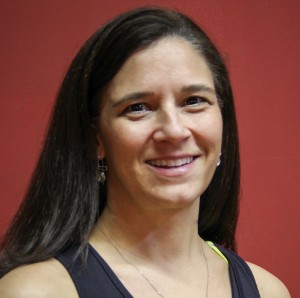 Ana Infantino  As a former school teacher and coach, Ana combines her love of teaching and exercise into her work as a fitness coach. She is an ACE certified personal trainer and health coach, with additional certifications in TRX suspension training and RealRyder indoor cycling.  Ana understands the demands of managing busy work schedules along with ongoing crazy home schedules. She is committed to helping her clients find creative solutions to keep fitness a priority despite these challenges. Whether you are looking to gently begin an exercise routine, or are yearning to take your fitness to the next level, Ana will customize a program for you.   She can't wait to be part of your journey to improved wellness by helping you learn to move in the way that most energizes you!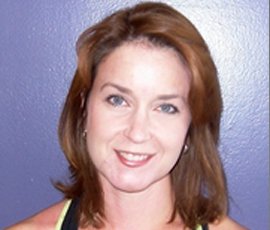 Erinn Whitehead has always led an active lifestyle, had a passion for fitness and loved the many benefits of exercise. She loves to share that enthusiasm with others, and her mission is to teach and motivate her clients that they can live a fuller life by incorporating exercise into their daily routines.  Erinn Whitehead has been an ACE Certified Personal Trainer since 2006, holds certifications in TRX and Spinning, and is also a YogaFit instructor.   Her method is to instruct and explain each exercise so that clients walk away from their workout with a better understanding of how exercise can benefit them not just physically, but mentally as well.  From young athletes who want to improve their performance, to "stay at home moms" who want to keep up with their kids, to the senior client who wants to remain active and healthy, Erinn will work with each individual client to best meet their needs.
Location and Contact Information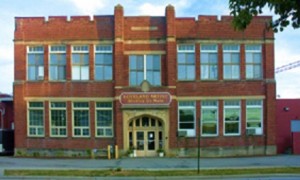 Mike Shannon and his Full Spectrum Fitness studio are in the Loveland Art Studios on Main  at 529 Main Street across the street from the Loveland post office.
Mike can be reached at (513) 680-1414 or via email at michaelshannonpt@yahoo.com